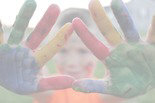 The Autism Parents Association of Trinidad and Tobago (APATT) is a non-profit organization incorporated on July 27th, 2015 under the Companies Act, 1995 as an advocacy and activist support group for parents, individuals on the Autism spectrum, relatives and caregivers of children and adults with Autism in Trinidad and Tobago.

Our main vision is to help improve the lives of all affected by Autism by campaigning and championing for proper and public educational centers for them (With registered and qualified professionals), proper health services that can allow public and free therapy for children and adults on the spectrum and respite programs for parents and caregivers.

The organization was born out of the need of proper representation for families affected by Autism locally. As we do so, we also support the needs of adults on the spectrum in T&T. The founders of the Association are parents of 3 children with autism and due to this very important fact, they are able to understand and relate closely to parents and families. We aim to promote better understanding and advocate for public policy and public funding for medical, therapeutic, educational, recreational and vocational options.

APATT's main objective is to get direct help for parents of children on the Autism spectrum as well as those who are themselves on the Autism spectrum. We have not been established to take away from what others might be doing to promote awareness as they have their part to play. You can see us like the the PTA, we do not teach the students, provide schools or teachers but our voice is strong to demand that there should be the best of schools and teachers for our children.

APATT aims to be the voice that has been missing in Trinidad & Tobago, the voice of Autism parents who are in desperate need of direct help for their children. As an example, instead of making a donation of x items to an organization why not donate directly to those parents and children who need it!

We are aware that there are other organizations and private entities who in some way offer a service or gathering on a very limited basis for those on the spectrum and /or their parents but after the service or gathering is over they are left to wonder what they will do with the rest of days.
Our Directors

:

Maria Borde: She is the founder and President of APATT. Maria is a long time Autism advocate and activist, a blogger and Educator. She is the mother of 3 boys on the Autism spectrum.

Jean Borde: He is the Vice-President of APATT. Jean is also an Autism advocate and Web Developer. He is the father of 3 boys on the Autism spectrum.

Jisselle Regis: She is one of APATT's directors. Jisselle is an Educator and researcher into the effects modern lifestyle has on our children. She has a keen interest in health related issues.
Special Adviser:
Sian Allum-Kungebeharry: Sian Allum-Kungebeharry is a locally trained clinical psychologist who has been employed within the public health sector for the past seven years, working with both adult and child patients. She obtained a B.Sc Psychology with Minor in Human Resources (First Class Honours ) and a M.Sc in Clinical Psychology from UWI, St Augustine. She is currently attached to the Child Guidance Clinic ( South) and is trained in ASD assessment.


See Our Mission