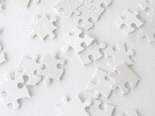 Q. What is Autism?

A. Autism spectrum disorder (ASD) is a range of complex neurodevelopment disorders, characterized mainly by social impairment and communication difficulties. See About Autism for more information.

Q. Can autism be cured?

A. There is no known cure for Autism (ASD) however it is widely acknowledged that early intervention is key and can have positive benefits and improve greatly the quality of life of those affected by this complex condition.

Q. What can I do to help people affected by Autism in T&T?

A. You can start by understanding and researching about Autism as well as teaching others about this disorder that affects thousands of children and adults in Trinidad and Tobago. You can help by showing kindness and patience and trying to integrate individuals on the Autism Spectrum in your circle of friends at school or at work. If you would like to have a more active role, you can also contact us to volunteer.

Q. What treatments, therapies, or interventions are available for children and adults on the Autism Spectrum in T&T?

A. See Resources for more information.

Q. What services or accommodations do students with Autism often need or receive in schools in T&T?

A. Low and High-functioning individuals on the Autism Spectrum may need an aide to help them in a school environment. Unfortunately, very few children are able to access this commodity. One of APATT's goals is to advocate for school aides as well as qualified teachers.

Q. How many public schools we have in Trinidad and Tobago for children on the Autism spectrum?

A. At the present time, there are no public schools catering solely for children on the Autism Spectrum in T&T.
Q. Does APATT provide educational, medical or therapeutic services for children or adults on the autism spectrum?
A. No. APATT's main mission is to advocate for these services to be provided free of charge (with qualified professionals) by the government of Trinidad and Tobago as stated in the UN Convention on the Rights of the Child, Article 23 and the UN Convention on the Rights of Persons with Disabilities, Article 7.
Q. Are you affiliated with other autism related NGOs in Trinidad & Tobago?

A. No. The APATT has no affiliation with any other group or NGO. Nor does APATT attempt to or project itself as a replacement for any other Autism related group. As mentioned in Our Mission page point #3: "...No individual, group or organization is the sole authority on Autism".
Q. Do you seek funding or accept donations?
A. APATT is primarily an activist movement but there are things that can help us move forward. Please check How You Can Help for more information.
Q. How Is APATT Funded / Maintained?
A. APATT's web site, accounts, and day to day running is funded / maintained 100% out of the pockets of the founders. Any Donations received goes directly to helping Autism Families. APATT does not utilize any amount of money from donations for organizational structuring or running of the organization. Read: Transparency.
Q. Who can be a Member of APATT?
A. Those on the Autism Spectrum, Autism Parents / Guardians, and immediate relatives. Other professionals, educators and therapists fall into one of the categories of either: "Professional", "Volunteer" or "Company" for the purposes of our database. Learn more about being part of APATT.